Learn Why Barbara Corcoran Trusts The Limbird Team
Click the logo below to see Barbara's Favorite Arkansas Team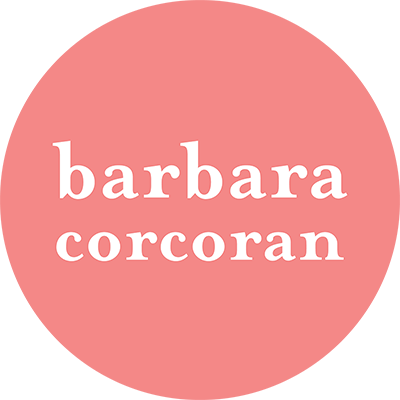 The Limbird Team is committed to providing exceptional customer service to their buyers, sellers, investors, and all other clients. Their goal is to build relationships with their clients so that they become repeat clients and refer the team to all their friends and family. They have grown their business and brand so that the Limbird Team is synonymous with buying or selling real estate in Northwest Arkansas.
Tara and Nick Limbird are the leaders of Limbird Real Estate Group. Tara's focus is on the growth of the company, marketing, and promotion initiatives as well as motivating and coaching the team's agents and leadership. Tara and Nick provide the guidance and vision required to get the team's listings SOLD. They also created the team's exclusive 99 Day Guaranteed Sold program and the NEW Instant Offer ME. Their marketing expertise and attention to innovation have allowed the team to double its business nearly every single year to the point where the team has been #1 in Arkansas every year since 2013. The team consists of over 15 full time Realtors, 5 Executive Brokers, and more than 10 support staff, including full-time marketing specialists, closing coordinators, operations manager, and listing managers.
Tara focuses on managing the systems, operations and finances of the business and is also the Broker of Record for the company. She manages the staff and transaction managers and with the dramatic growth of the company, her role changes regularly. With a varied skill set, Tara is able to insert herself wherever she is needed in the business. Tara's leadership, both behind the scenes and as the "face" of the team publicly, helps the team serve clients more effectively, improve customer service, and constantly enhance the company's systems.
The Limbird Team has constantly sought out new and creative ideas to continue to help their clients achieve their real estate goals. Locally recognized as the #1 real estate team in NWA for home sales and volume, they have also been voted as the "Best of the Best" Real Estate Team by readers of NWA's leading newspaper since 2013. Limbird Real Estate Group was also voted as the Best real estate company in the same competition for 2016, a true feat for their first year as an independent brokerage. They have grown from 70 sales in 2010 to over 550 home sales in 2019. Nationally, the team has been ranked #48 out of over 1 million Realtors according to the Wall Street Journal and Real Trends. The Limbird Team has truly raised the bar for real estate in Arkansas.
The Limbird Team are the only Realtors in Northwest Arkansas recommended by the following national and local media celebrities: Bobby Bones, Glenn Beck, Jake and Woody from KIX 104, Derek Ruscin on ESPN, financial guru Dave Ramsey and Barbara Corcoran from Shark Tank on ABC/CNBC.